Click below for the latest updates
DCW - Sept 20th
"What Doesn't Kill You"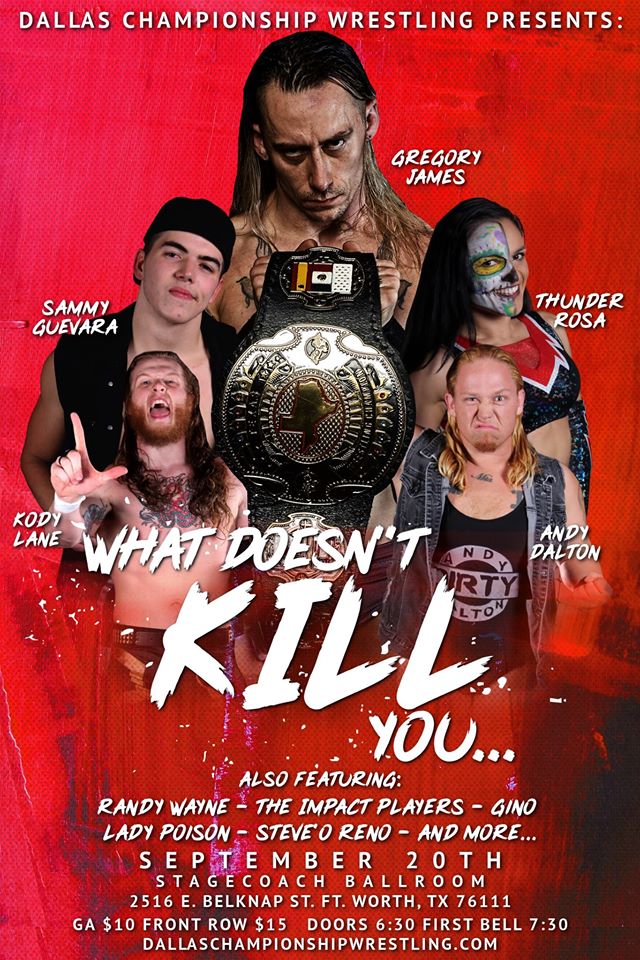 Stage Coach Ballroom
2516 E Belknap St, Fort Worth, Texas 76111
Sept 20th – Thursday at 7:30 PM – 10 PM
DCW comes to you LIVE from the Stagecoach Ballroom in Fort Worth, TX on Thursday September 20th! Signed so far, the DCW Texas Champion Unholy Gregory James defends his DCW Texas Championship against #Dirty Andy Dalton. Thunder Rosa and Lacey Ryan have challenged Lady Poison to find a tag team partner 
The match that will turn the State of Texas upside down… The International Playaz Club Founder & Leader, Lance Romance leads Gino, Chandler Hopkins & Sammy Guevara against The Impact Players with Jamie Oller. Wow fans, just "WOW!"  Get your tickets NOW!!!
Tickets:
Front Row: $15
General Admission: $10
CLICK ON IMAGE ON THE BELOW FOR TICKETS
DCW - Nov 8th
Maggie Martinez Memorial I.T.T.I.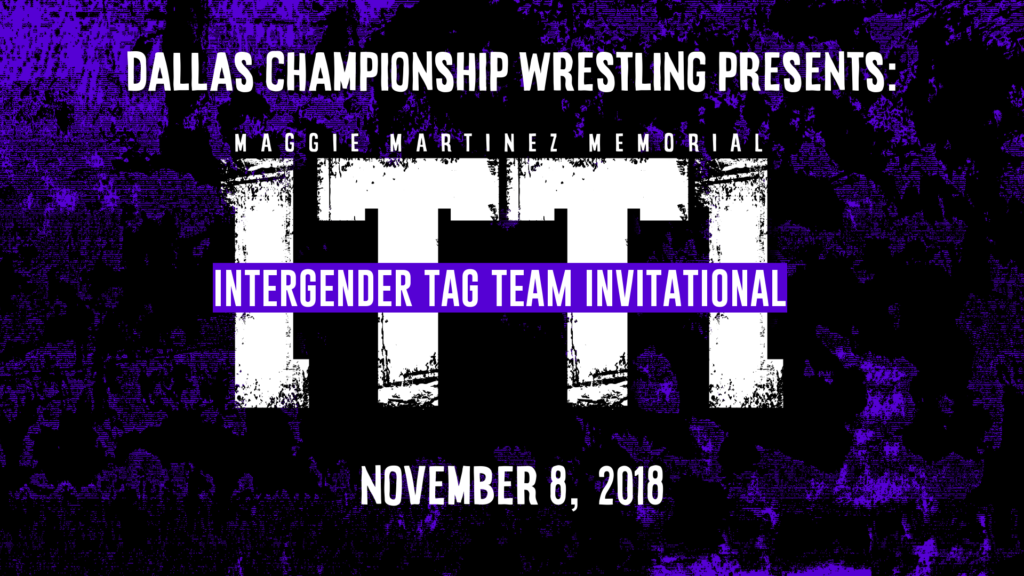 Maggie Martinez Memorial I.T.T.I.
Stage Coach Ballroom
2516 E Belknap St, Fort Worth, Texas 76111
Nov 8th – Thursday at 6 PM – 10 PM
Details, Talent Announcements and Ticket Info Coming SOON!
Tickets:
VIP $35
Ringside (first & second row) $25
General Admission: $20
PURCHASE YOUR TICKETS BELOW OR IN THE SHOP
Wrastlin
A Free Series At Fellowship Church
Beginning September 9, 2018
Over four weeks this September, Ed Young and Fellowship Church welcome four legendary guests, LIVE and IN PERSON, from the world of professional wrestling – Ric Flair, The Undertaker, The Million Dollar Man, and Sting!
The Bible often compares the Christian life to that of a warrior, a wrestler. Wrestling is a metaphor commonly used in the Christian life and one that will remind us that no matter what, God is ready and able to step in between the ropes and help us overcome any challenge we face!
Read More Details about it here at Fellowship Church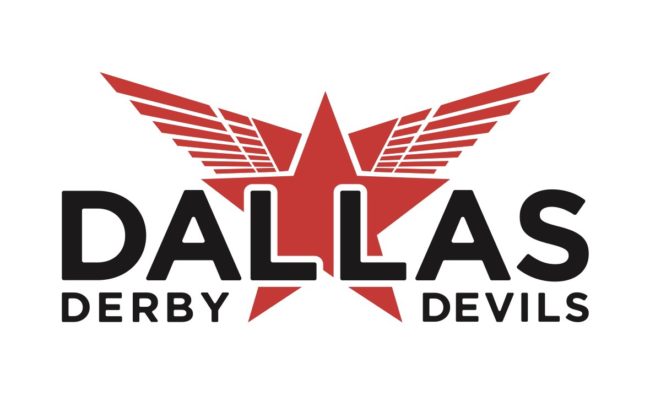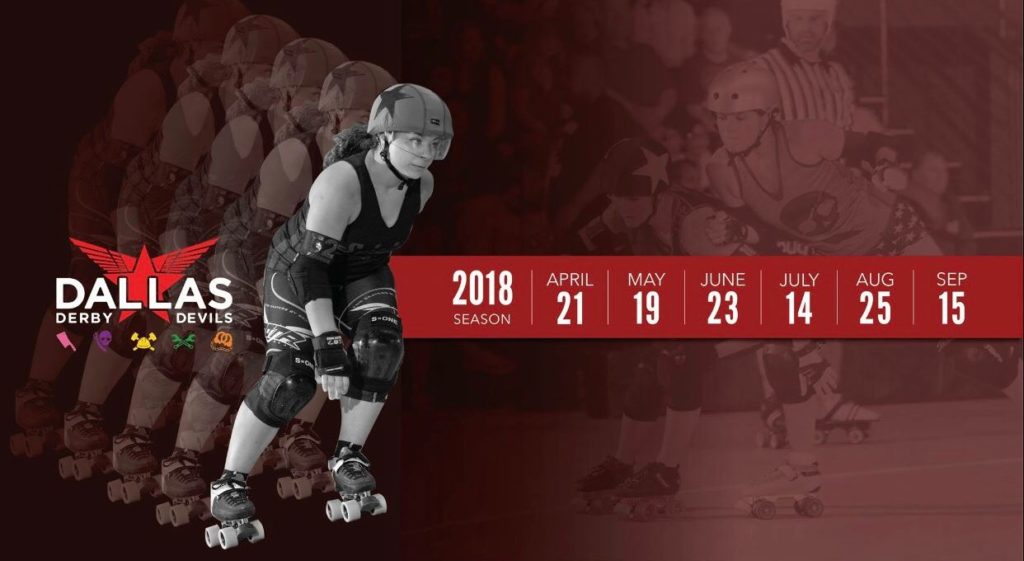 DCW Fans!

We are excited to announce a new partnership between us and Dallas Derby Devils!

They will be at our event, DCW Vol
VI on July 12th to promote their upcoming events! In turn, we will be at their event on June 23rd to promote our future events!

We'd like to thank the Dallas Derby Devils and we look forward to this partnership and working to promote our events together!
https://www.facebook.com/events/196542817635963/?ti=icl
SecureUS
Our goal is to provide established security companies with the ability to streamline their service model. We provide a Software as a Service (SaaS) platform where their customers can schedule and pay for services on-demand. We are much more than just software. We are SecureUS.
Call Us : 484-883-2018