Brad Allred
Commentary Team
Dallas Championship Wrestling is excited and proud to announce the signing of Brad Allred to our Commentary & Production Team!
Some of you may know Allred as one half of the play by play broadcast team for the Cleburne Railroaders. They are a Minor league baseball team playing in the American Association in Cleburne, TX.
Brad has a strong love of professional wrestling, growing up in the DFW area, attending many shows in the heyday of World Class Championship Wrestling on Mondaynights at Will Rogers Coliseum and could be found at the World famous Sportatorium on Friday nights. Also, he's done commentary as well as announcing work for various Independent Wrestling Companies in the DFW area.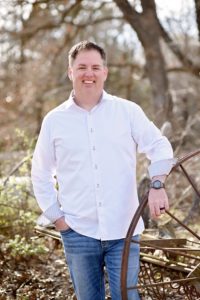 Brad developed his hunger for broadcasting professional wrestling by getting to broadcast with former WWE and ROH voice and current NJPW broadcaster Kevin Kelly back at Fan Axxess during Wrestlemania 17. You can even find a short glimpse of his work with Kelly on the WWE Network.
Brad Allred brings a credible voice with a strong grasp of this business and its history with deep roots right here in the Metroplex and we are excited to have him on board & part of the DCW Team.
Dallas Championship Wrestling. "Professional Wrestling, Done Right!"