The Main Event for DCW Vol 1 has been signed!
On
February 24, 2018
, Dallas Championship Wrestling presents "DCW Vol 1" from Field House USA, inside the Grapevine Mills Mall.
In the Main Event, you will see the Reality of Wrestling Heavyweight Championship defended as ROW Heavyweight Champion Gino defends his title against Mr. Studtacular, Brysin Scott!
You DO NOT want to miss this show, so make your plans to be there TODAY!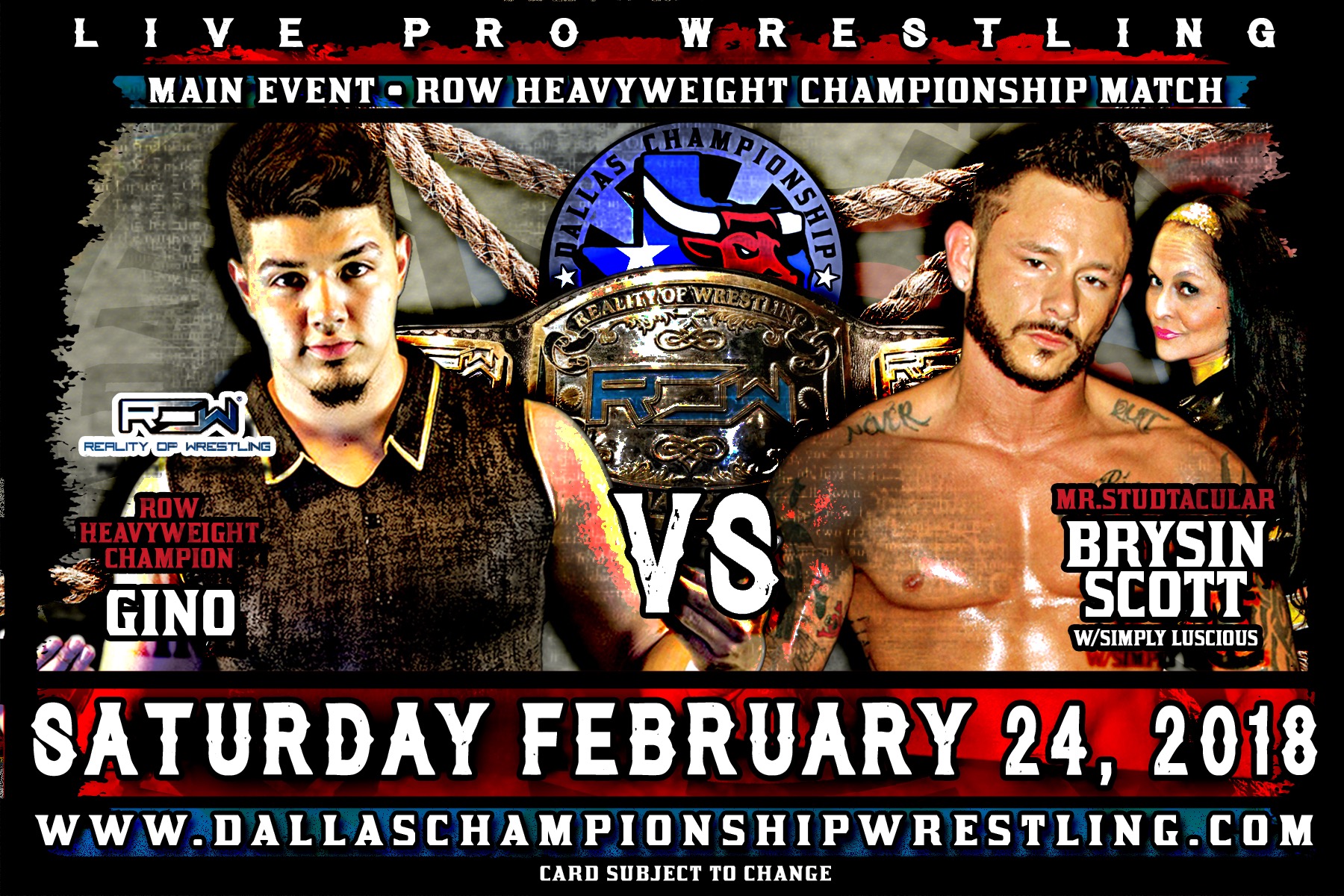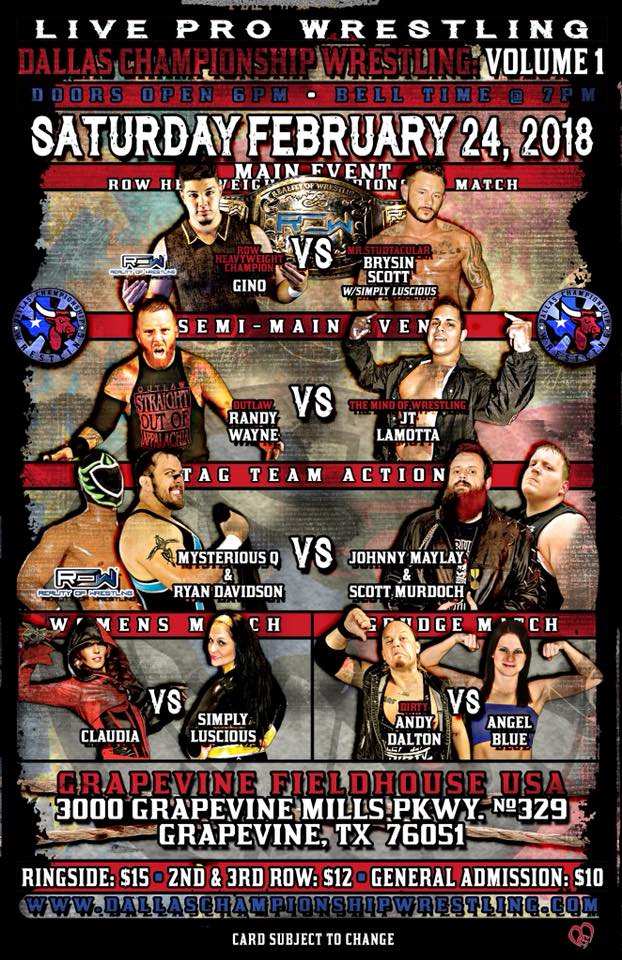 Due to unforeseen circumstances, Johnny Maylay is unavailable to compete at DCW Vol 1 on
February 24th
.
We at DCW pride ourselves in giving the DFW Wrestling fans the best & freshest matchups possible so it is with great excitement that we announce the signing of "Outlaw" Matt Lancie to team with Scott Murdoch against Reality of Wrestling's
Mysterious Q & Ryan Davidson in what promises to be an all out war!
Randy Wayne Issuing a challenge to JT Lamotta
Thus far, our call to Mr Lamotta has not been returned and with him being long retired, it seems unlikely this match will take place.
We ask though, do you the fans want to see the "The Outlaw" Randy Wayne vs "The Mind of Wrestling" JT Lamotta on February 24th when we present DCW Vol I ?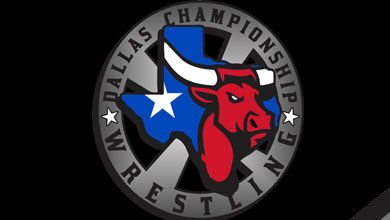 DCW VOL I
SATURDAY FEB 24, 2018
GRAPEVINE FIELDHOUSE USA
3000 GRAPEVINE MILLS PKWY #329
GRAPEVINE, TX 76051
DOORS OPEN AT 6 pm BELL TIME 7pm
Grapevine Fieldhouse