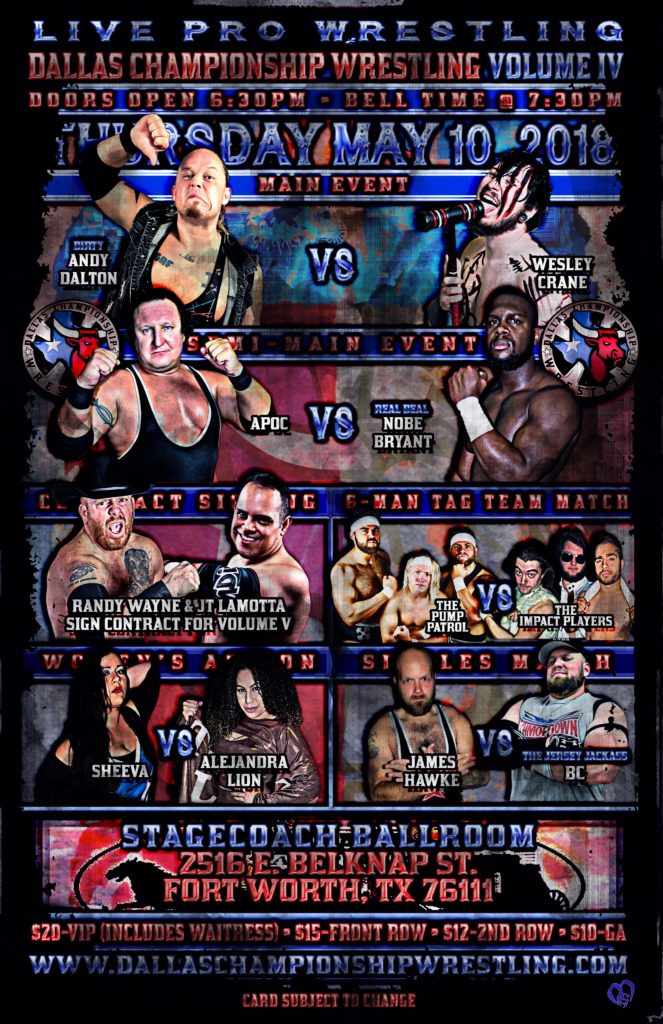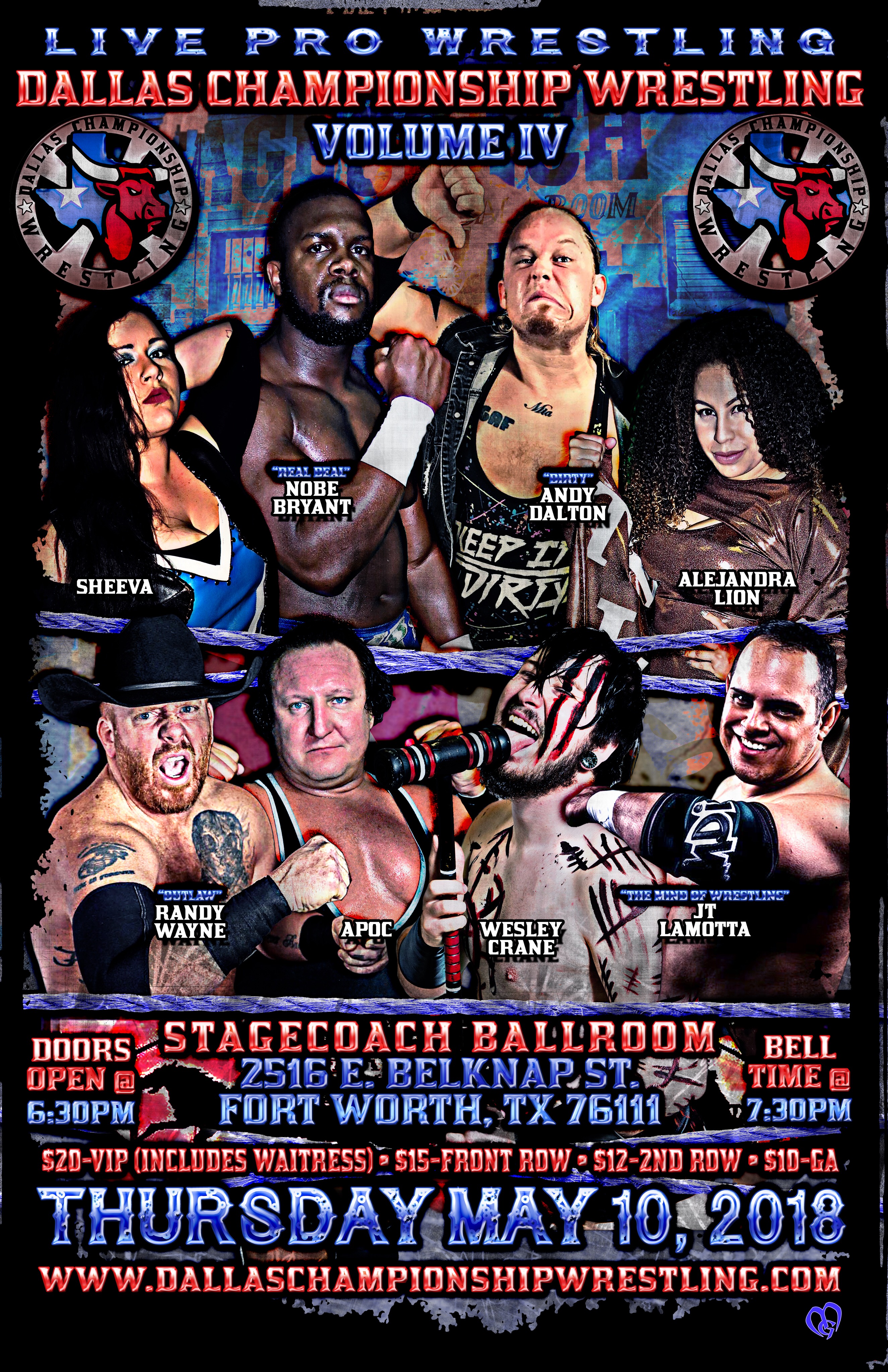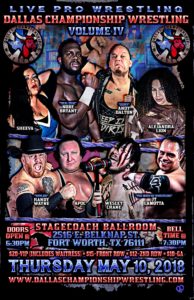 DCW Vol IV Preview
This is going to be a great night of Professional Wrestling Action where you'll see,
James Hawke take on Ben Cambell in singles action. These two MPX Originals have been doing a lot of talking back & forth on Social Media so we decided to give them a platform to put action behind those words! Who will come out on top? You'll have to be at The Stagecoach to find out.
In Women's Action, you'll see Sheeva take on DFW All-Pro Wrestling Academy graduate & rookie sensation Alejandra Lion!
In a Six Man Tag Team match that is sure to blow the roof off The Stagecoach, you'll see "The Impact Players" take on "The Pump Patrol." This Match will be action packed from start to finish!
Our Director of Athletic Operations, Mimi Vassallo announced
on Friday
morning that Randy Wayne and JT Lamotta's feud will come to a definitive end inside the confines of a Steel Cage at DCW Vol V "Lost But Not Forgotten"
May 26th
in Grapevine, TX. It has also been mandated that neither man will be in action at Vol IV BUT that they will be present for a Contract Signing for their Match at Vol V. We just hope Miss Vassallo has plenty of Security when these two guys are in the same building, let alone the same ring.
In our "Semi Main Event" you'll see "The Real Deal" Nobe Bryant make his DCW debut against "The Lone Star Apocalypse"
Adam Asher! Apoc was none too pleased with the outcome of the Gauntlet Match in Vol III, so he's sure to be ready to come out and make a statement at Vol IV!
Lastly fans, the match everyone is already talking about… at Vol III, Wesley Crane advanced to Vol IV in his quest to become the first ever DCW Texas Champion. Standing in his way is "Dirty" Andy Dalton, who kept his momentum going by defeating JT Lamotta at Vol III. This is a legitimate contender for Match of the Year fans. You simply do not want to miss this one!
Get your tickets! Tell your family, friends, co-workers, neighbors & anyone you can think of about DCW and come out
May 10th
for a great night of "Professional Wrestling, Done Right!"